CORE PHILOSOPHY
At Carl Polzin Seehafenspedition we take the time to tackle the complex and global demands of our clients according to their individual economic, ecological and social requirements.
Our creativity, reliability and motivation enable us to always provide the very best solution for our clients.
MISSION STATEMENT
Creating added value
We optimise your logistics balance sheet by providing cost-oriented management and a reliable service.

Continually improving processes

We are committed to offering state-of-the-art solutions and the best possible service now and in the future.

Fostering long-term employer-employee relationships

Our workforce of longstanding expert employees is at your disposal.

Fostering client relationships

We believe that long-term cooperation is the basis for joint success.

Embracing the Hanseatic tradition

Our corporate activities are guided by the Hanseatic tradition. Both over the past decades and today, our company is based on Hanseatic values.
CORPORATE VALUES
We work with a high degree of creativity, reliability and motivation in order to continually improve the service offered to our clients.

Creativity, Reliability, Motivation
Continual improvement of our services
Best performance for our customers
HSSEQ - HEALTH, SAFETY, SECURITY, ENVIRONMENT, QUALITY
Preventative and systematic HSSEQ-work shall be an integral part of our everyday business. Our objective is to work according to a zero philosophy, which comprises: no damages or injuries, no environmental damages, no occupational illness and no quality defects.
Carl Polzin is a leading project logistic service provider for the steel, oil- and gas- as well as steel construction industry.

We shall:
Ensure that our priorities, behaviour and actions are governed by our zero-damages philosophy
Motivate and arrange for all our employees to take an active part in improving HSSEQ, and ensure a good working environment for all employees
Ensure that all leaders take responsibility for HSSEQ-results in their respective areas of responsibility
Establish objectives for improvement and for taking action, as well as establishing routines for measurement, reporting and evaluation of results
Always be in compliance with our legal obligations and customers' HSSEQ-requirements
Always be in compliance with our ethical policy
Continuously develop and improve our work processes and the quality of our products and services, thereby ensuring our competitiveness and compliance with customers and authorities' requirements and expectations, including ISPS and Industry security standards.
Ensure that we prevent pollution and protect the environment in which we operate.
Always deliver cost effective solutions of correct quality, to ensure a long-term and robust customer relationship, and protection of the environment
Ensure that our suppliers and collaboration partners' HSSEQ-policy is in accordance with our own policy and our work
We shall achieve these aims by working in accordance with our management system ISO 9001 standards. Our HSSEQ-work shall contribute to a safe and healthy business that we can be proud of and thereby also contribute to increased trust with our customers, owners and the society at general.
COMPLIANCE
Compliance management at Carl Polzin comprises rules, standards and processes intended to ensure laws and policy requirements are observed within the company.
By emphasizing a value and risk-oriented approach, our compliance management promotes correct behavior and the social legitimacy of our mission.
Compliance is embedded consistently in the company at all levels.
MEMBERSHIPS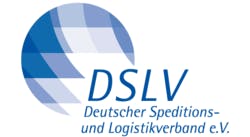 German Association of Freight Forwarders and Logistics Companies (DSLV)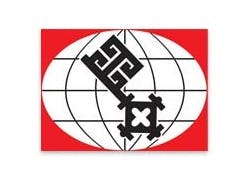 Bremen Forwarders' Association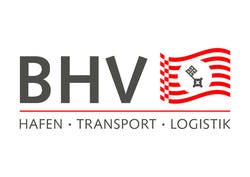 Bremische Hafenvertretung e. V.
CERTIFICATES
From the customs office we are certified as "Authorised Economic Operator Full" (AEO-F).
We are certified in accordance with QMS ISO 9001:2008. Our high quality standards are audited at regular intervals by third parties.
Independent dangerous goods advisers regularly check our ability to transport such goods from point-to-point.