Breakbulk Europe Conference 2019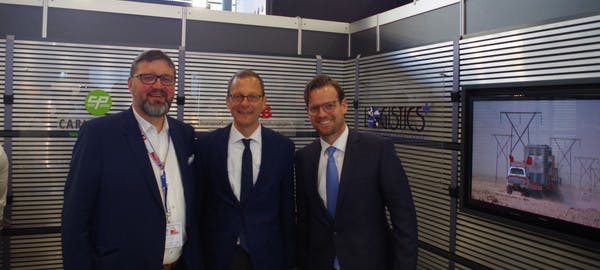 Breakbulk Europe took place from May 21st to May 23rd and was marked by a series of highlights for Carl Polzin: Constructive talks with customers and suppliers, a global project meeting with Logistics Plus Antwerp, Houston, Dubai, Delhi and Shanghai, a visit by Martin Günthner - current Senator for Economics and Ports in Bremen - and a great rooftop party made this Breakbulk Europe fantastic.
Patric Drewes, Managing Partner of Carl Polzin, participated the Breakbulk Europe debate: "Are we entering a new era of innovation for breakbulk? Identifying technology's true value for the sector". The debate focussed on trends and strategies shaping the project logistics industry.
Carl Polzin presented its comprehensive logistics service portfolio with a special commodity expertise for steel and steel products.
Many thanks to everyone who stopped at the Carl Polzin booth and made this Breakbulk Europe a huge success.